Our Services
PERFECT SMILE DENTAL CLINIC was established in the year 2001 by Dr Usman Rana. It is conveniently located in the centre of Islamabad F-10 Markaz. Perfect Smile has flourished successfully in a very limited time period, now its one of the leading dental clinics and talk of the town.
We at Perfect Smile have an excellent general and specialized dental practice, which believes in giving our best to the patients. Our staff is very committed to our patients and they have been in the clinic for several years.

Perfect Smile was started with a unique concept of treatment, planning, top importance for hygiene and patient follow-up system. We provide ultimate treatment care for a wide group of population.



We are also on panel of organizations like NHA., PTV and ZTBL. We offer relaxed, friendly and welcoming atmosphere, working in partner ship with you to achieve and maintain the highest possible standards of dental health care.
We use the latest equipment in our surgery and do not compromise with the materials that we use on our patients. Our clinic is committed to offer the best patient care by following a strict sterilization protocol of our instruments. We are delighted to extend a warm welcome to you and introduce Dr. Usman Rana's dental practice and quality services.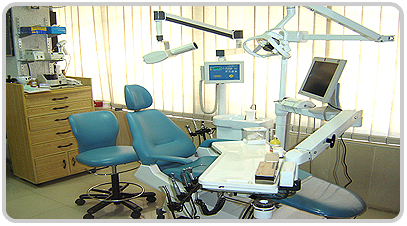 We are proud to say that many ambassadors, foreign diplomats and UNO officials are our regular clients. Many high officials and head of diplomatic missions prefer to visit Perfect Smile for their dental treatment. Dr Usman Rana is a consultant dental surgeon to the embassies of Russia.Ukraine,Hangary.Kazakhistan, Turkmenistan, Syria, Egypt, Saudia and Uzbekistan. Perfect Smile is a modern practice with international standard of equipments. We provide top quality services at excellent rates.